New Hyundai STARIA 2021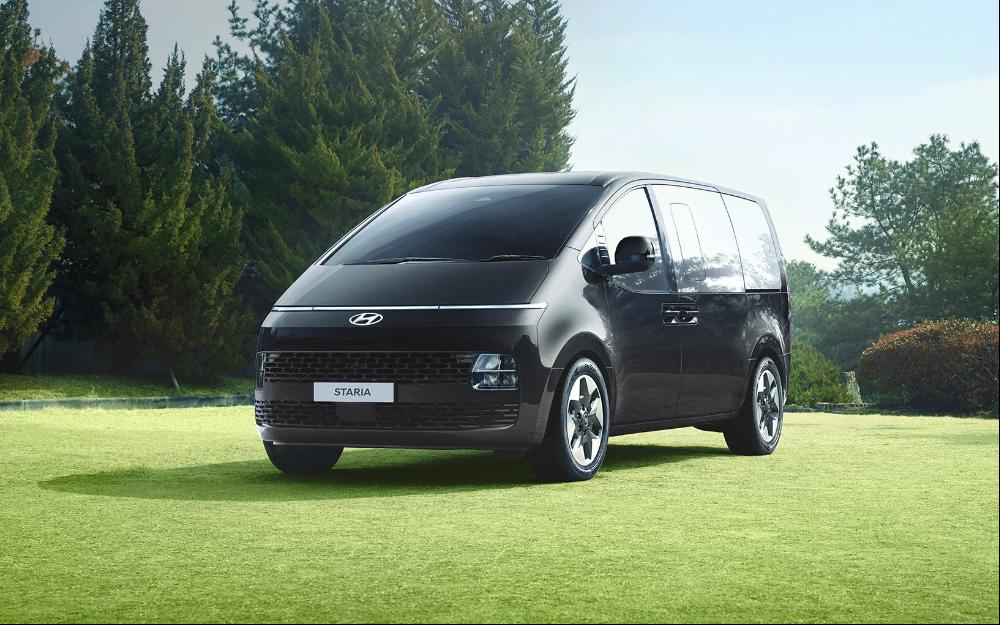 Hyundai STARIA is a new car that is perfectly fit for families. As the brand promises, STARIA is a new experience of travel for families. With a brand new design and various features the car promises to change your perception of a trip.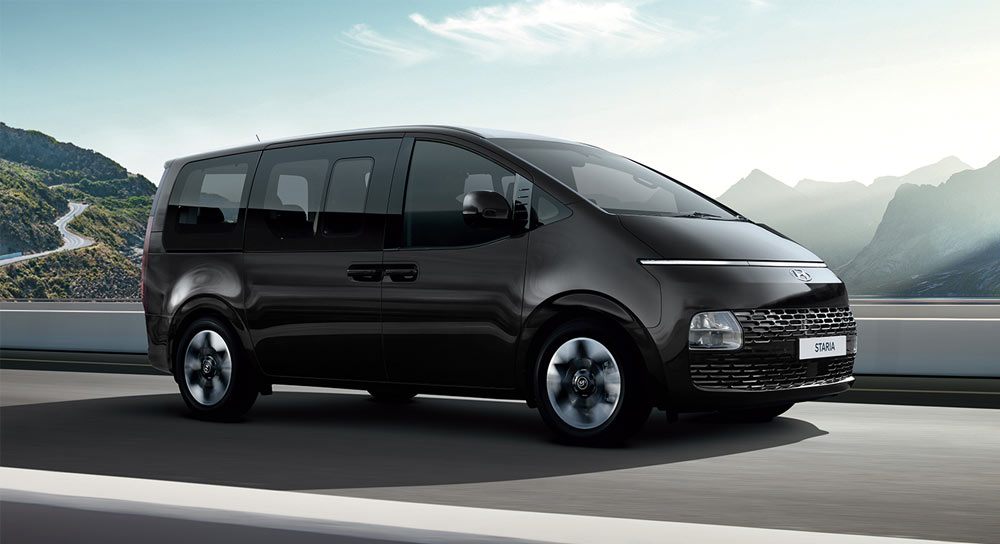 In addition to its already iconic design, Hyundai STARIA boasts on convenience and high-level of safety. Some of its most amazing features include:
Lane Following Assist (LFA)
Panoramic Side WIndows
9 seats and 1,303 litres of cargo space
8-Speed Automatic Transmission
Passenger Watch and Talk with Wide-angle Camera
The car offers even more to drivers who are looking for new experiences.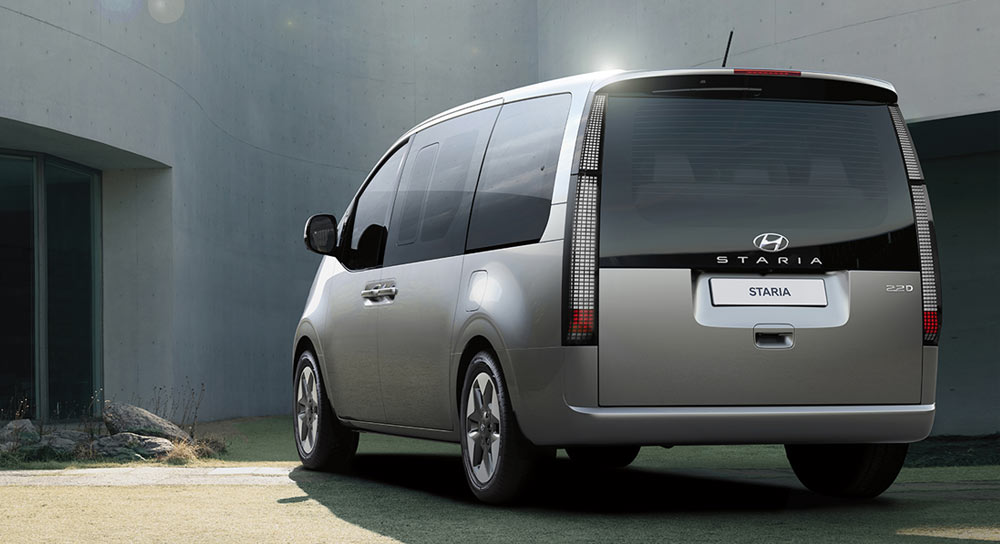 The Design
STARIA has a very defined futuristic look with an elegant silhouette. The overall design is simple but very memorable with its LED lights and big windows. The size of windows is not only part of STARIA's design but a very convenient feature. As the car is meant for family travel, the big windows let the passengers enjoy views. The design of the car is luxurious yet simple and perfect for its purpose.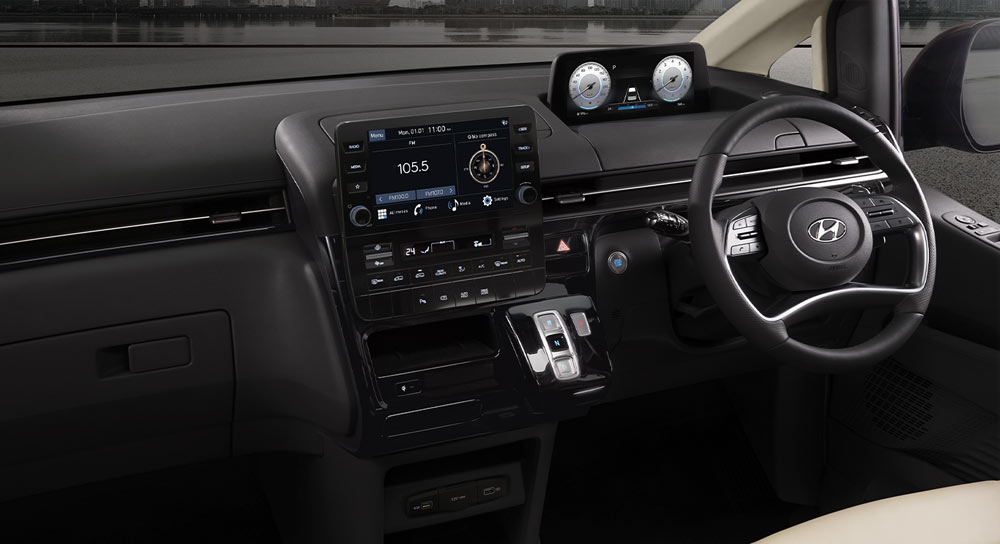 The Performance
Hyundai STARIA is not a car that solely focuses on the design. The creators thought thoroughly about its performance and engine. The STARIA has a 2.2 l diesel engine with a power output of 177 PS max. Conveniently, the car comes with a 6-speed manual or 8-speed automatic transmissions.
Hyundai's HTRAC™ All-Wheel Drive system improves the vehicle's overall performance and ensures smooth ride even on bumpy roads. STARIA offers different drive modes. If you want just regular performance you can choose a normal mode. For better performance there is a sport mode. Eco mode works the best if you are looking for fuel efficiency.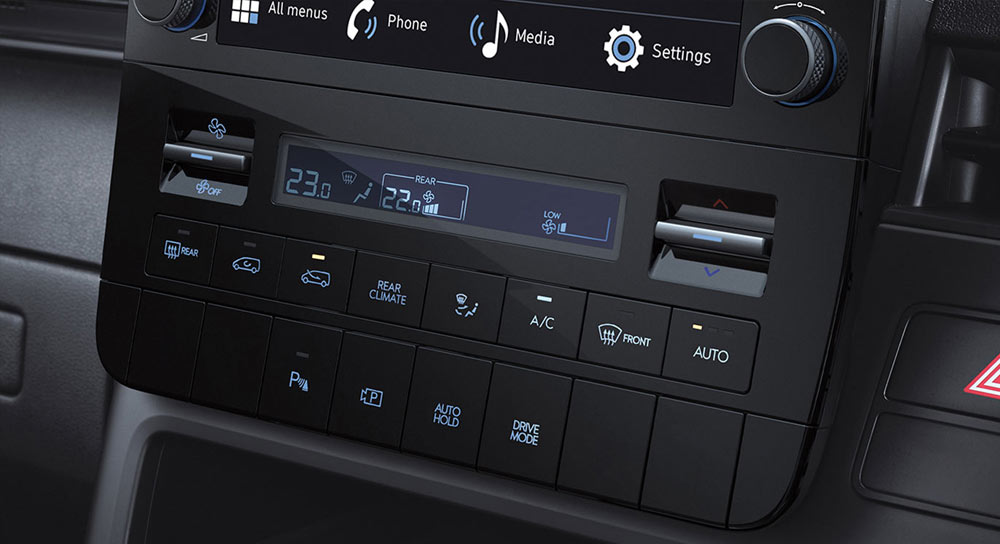 Safety
As a family car, Hyundai STARIA offers the best possible security. Innovative features along with advanced driver-assistance systems make this vehicle highly secure.
All seats have three-point seatbelts and headrests. More importantly, you can make use of 6 additional airbags. Innovative safe measurement features will make you feel secure and improve your driving experience.
Safety features include:
Lane Following Assist (LFA)
Blind-Spot Collision-avoidance Assist (BCA)
Highway Driving Assist (HDA)
Rear Cross-traffic Collision-avoidance Assist (RCCA)
Forward Collision-avoidance Assist (FCA)
Blind Spot View Monitor (BVM)
Safe Exit Assist (SEA)
Rear Occupant Alert (ROA)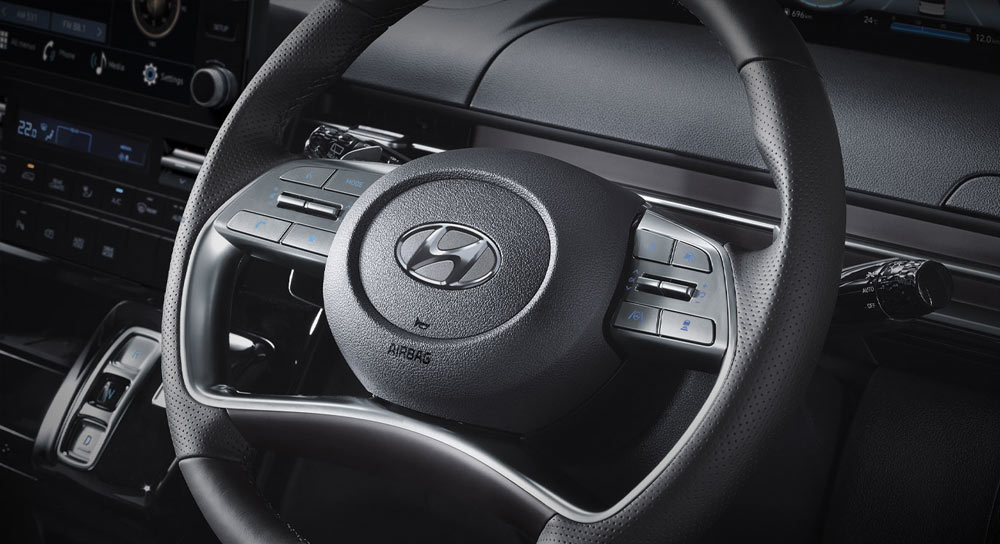 Features of the car
In addition to advanced safety measures STARIA features a lot of cool things. Passenger walk and talk will make it possible for the driver to see and talk with the passengers. STARIA has a premium 3-zone air conditioning. This function makes summer trips even more comfortable. The Power Sliding Door will open automatically if you have the smart key with you. Heated Seats create even more comfort and a cozy atmosphere in the car. Touchscreen makes it easier to drive the vehicle and have all the necessary information about the drive.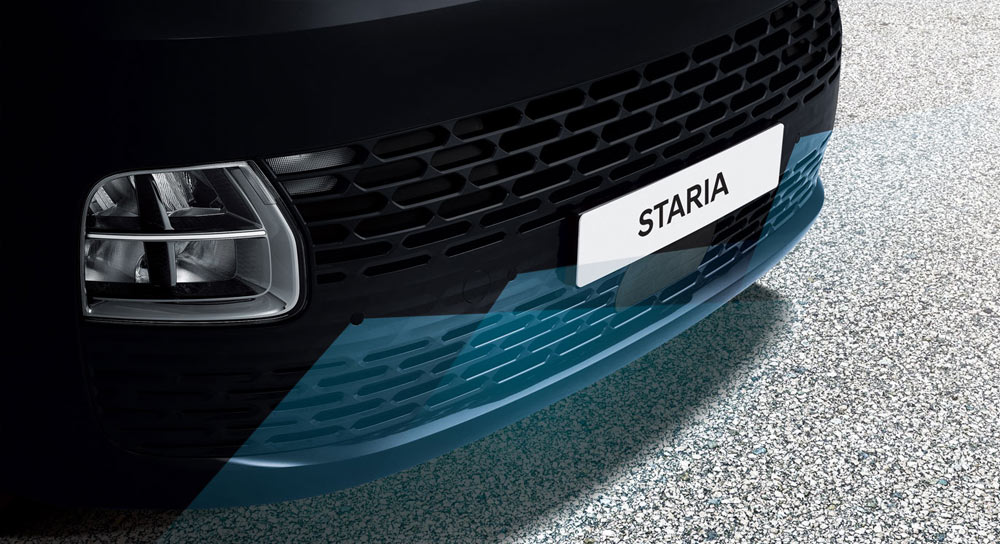 The Comfort
Hyundai STARIA is all about a comfortable driving experience. This vehicle is convenient not only for the driver but for passengers as well. First of all, it is very spacious. Seats can be moved, therefore you can enjoy a lot of legroom. Compartments are very convenient and offer a lot of storage space for a car. Additionally, you can make use of adjustable and very comfortable seats. The windows feature blinds for passenger windows. And of course, there are power outlets which ensure constant connection.