Mercedes-Benz EQE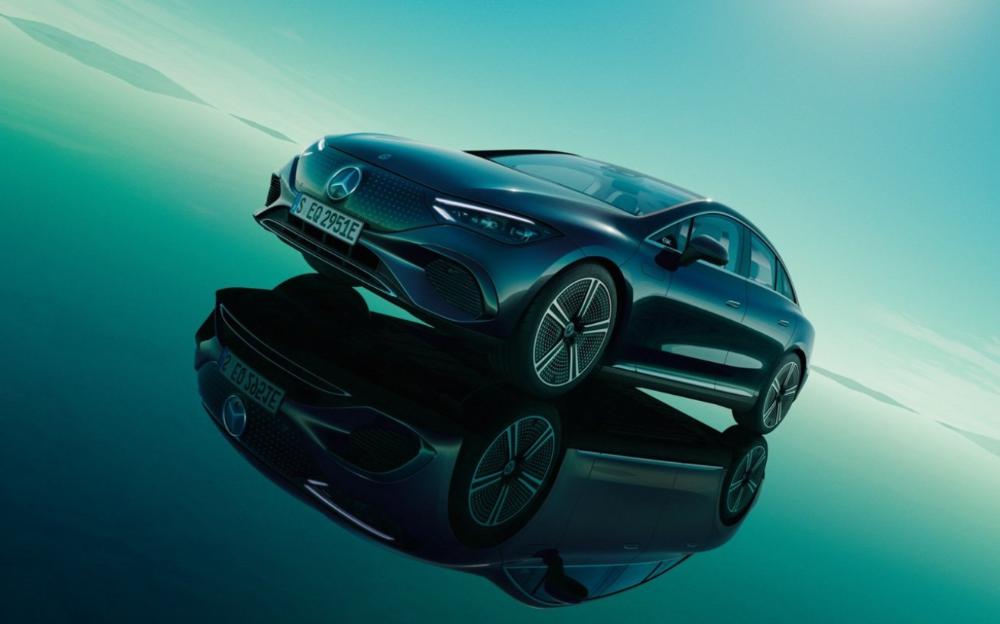 The Mercedes-Benz EQE is a luxury sedan with medium-sized power. It is expected to be released in mid-2022. This is the second car with the Mercedes-Benz EQS being the first. This car has the same body size as the current CLS but there was one change made. That is where the boot lid was changed to a raised window. The cabin is a bit bigger, but the exterior of this car looks like a miniaturized EQS. In its class, it has the lowest level of vibration and silence.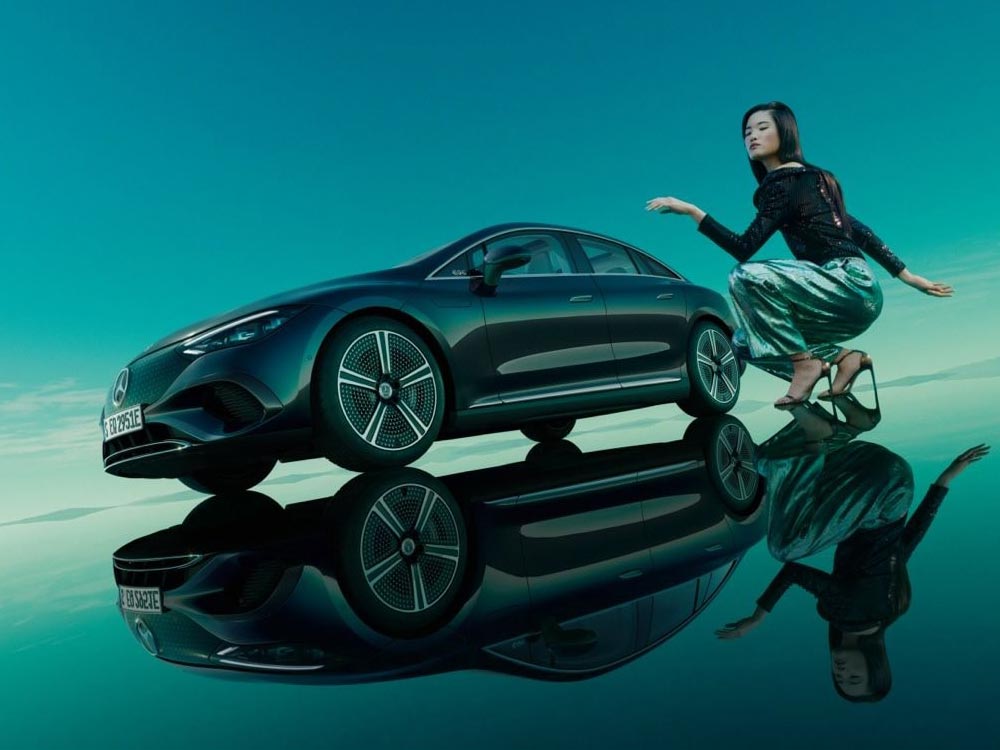 Features
Wheelbase length 3,120mm, which is about 90mm shorter than its predecessor.
Has a screen that extends the entire width of the instrument panel that will be optional. It is called a Hypersxreen and will measure 56 inches long.
It will have a driving range of over 300 miles.
Will have fast-charging capabilities where you can go from 10% to 80% in approximately 30 minutes if you are using a DC fast charger. If you are using a 240-volt Level 2 charger it will take about nine and a half hours to recharge 100%.
It also has a quick 15-minute charge that will get you 250km.
The dashboard is three long screens, which include a 17.7-inch central touchscreen, a 12.3-inch digital gauge cluster screen, and a 12.3-inch screen for the front passenger.
Has an entertainment system
Full front console with various driving control systems
It has a 90.6 kW battery
19-inch wheels
Generous passenger space and cubby storage
Fronts seats have ventilated and heated cushions but can be upgraded to include massage functions
Panoramic sunscreen
Fingerprint scanner so everyone can access their own profiles on the screens
Wireless device charger
Burmester sound system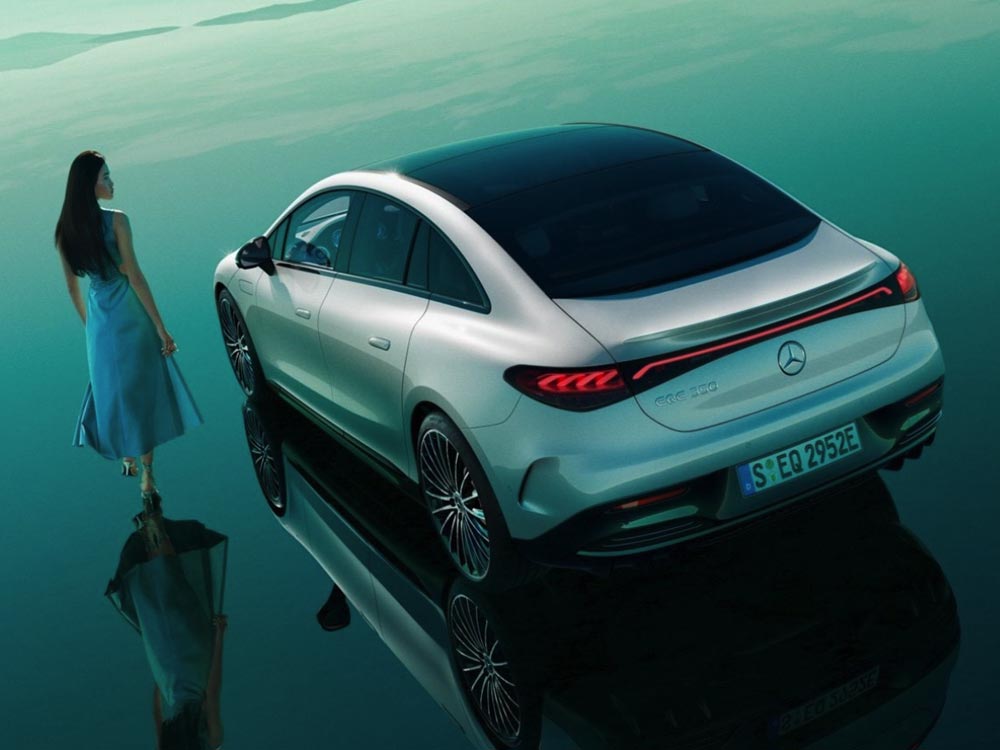 The electric motor is what drives the rear wheels. It has a maximum horsepower of 288 horsepower with a maximum torque of 530Nm. On the rear axle, it has a single electric motor. In 5.6 seconds, it can go from zero to 60 mph with a top speed of 130 mph. They will also offer an all-wheel-drive version later, but it will have a second electric motor that will power the front wheels. That version will produce over 400 horsepower.
Both versions will be available with a rear-wheel steering system and air suspension. The optional Hyperscreen will give the car a more futuristic look. With the Hyperscreen, it will turn the dashboard into a large glass panel with many digital displays. There will be a floating center console to separate the front seats.
Inside, there is ambient interior lighting that can be customized and will trace the doors and dash. This will help to create a distinct aesthetic effect when lit. You will have the option to have a four-zone climate control along with doors that can be closed and opened automatically.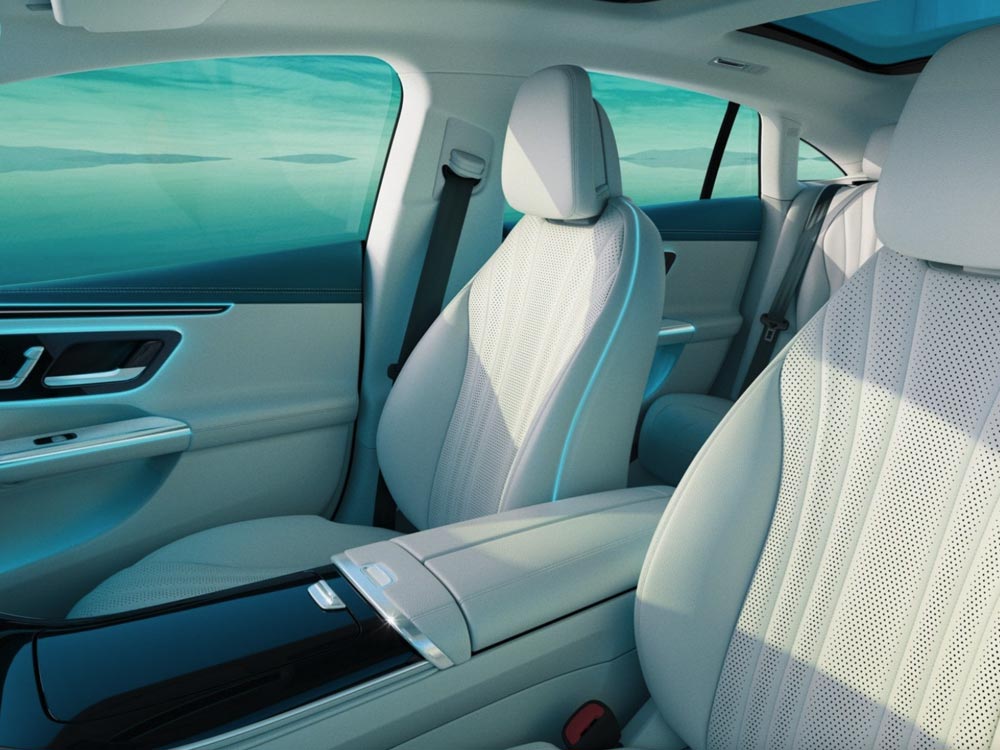 Safety Features
Standard lane-keeping assist and lane-departure warning
Automated emergency braking and standard forward-collision warning
Available adaptive cruise control with stop and go technology.
The optional 360-degree camera system
Automatic high-beam headlights
Self-parking features.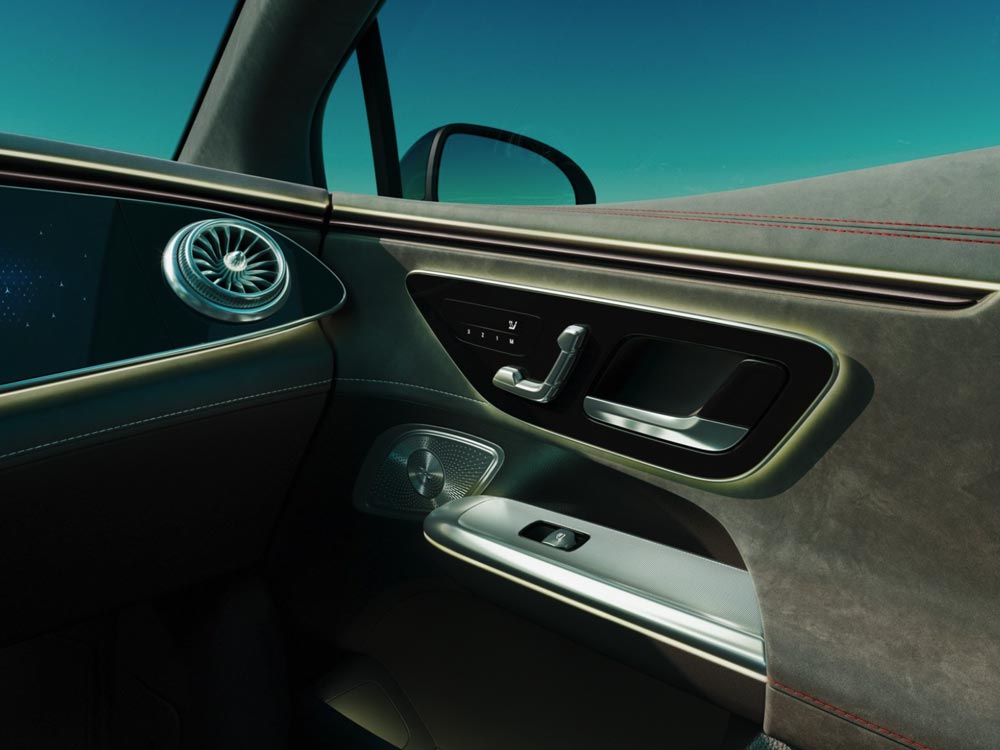 If you are in the market for a new electric car, this Mercedes-Benz EQE is the one to check out.
Recommended Cars