Honda Super Cub 2019 Review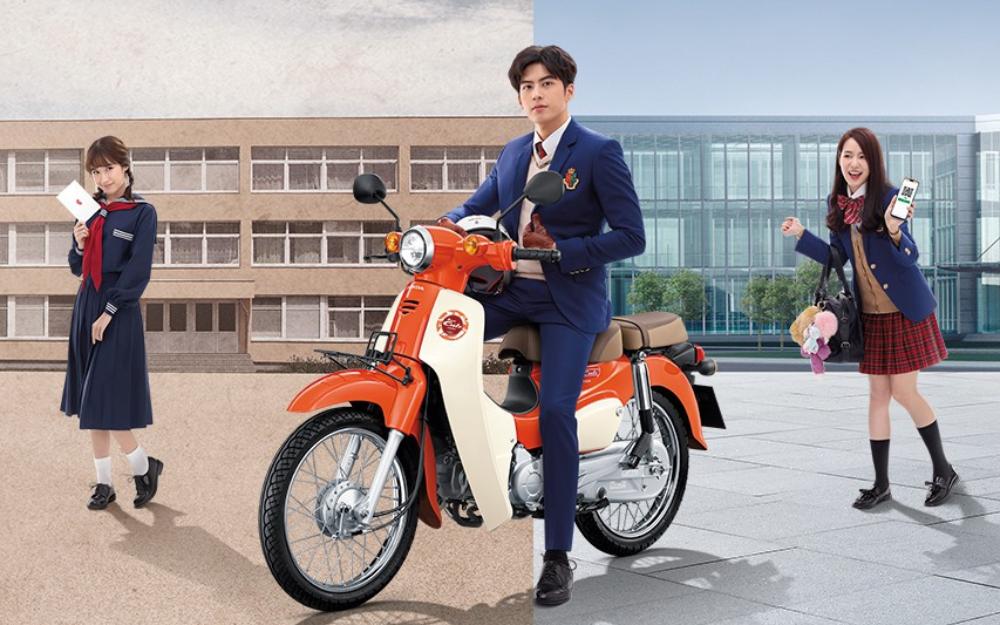 The Honda Super Cub 2019 has debuted with two brand new colors, which are blue-white, and orange-white. They join the family of original colors, white, red-white, and green-white. It is a Japanese family retro style motorcycle. It will still be equipped with the unique identity of the Honda Super Cub. This includes the cream colored windshield and round head lights. It will also be decorated with graphic symbols and Japanese characters that are inspired by the red sun in the waves of the sea.

The Honda Super Cub 2019 is finally coming to the United States and brings with it a style that is straight from the 1960's and has an engine out of the Grom. This is one of the first Honda models sold in the United States. It has produced more than 100,000,000 units. This makes it the best selling motor vehicle of all times. It was first introduced in the United States in 1968 and last seen in 1974.
In the sixty year history the Honda Super Cub 2019 has the largest engine in history and even this only makes the bike weigh 240 pounds with a lithe profile. It comes with a four-speed transmission. The centrifugal clutch is what offers it scooter like twist and go mobility. This makes it a bike that is easy to ride. It has an estimated top speed of fifty-five mph. The styling of this bike has remained true to the original style. The full coverage plastic bodywork flows from the front fender to the wrap around read fender. In between the fenders the rider will find a solo bicycle style seat, valanced fork, and rear fork.

They have also brought back the "old wing" classic badging with a drivetrain shroud installed. Decades ago, that feature went out of style but is a useful feature. The drivetrain shroud is what keeps the grime and dirt off the sprockets and chain. By doing this it helps to extend the time between servicing your bike.
It is a completely modern bike but gives the appearance of being vintage. It has the functionality, style, and approachability that will appeal to a wide variety of people from baby boomers to collegiate to teens. For those that travel in an RV this is a great bike to take with you. For those that are looking for a modern motorcycle that gives them an iconic style this one is an affordable option.
The Honda Super Cub 2019 offers:
Fuel injected engine
Front disc brake with ABS
Digital dash
Keyless ignition
LED lighting
Streamlined handlebar
17-inch wheels
Heel-toe shifter
Seat height of 30.7 inches
Fuel capacity of one gallon
Pearl Niltava Blue in color
Air-cooled single-cylinder four-stroke engine
The only drawback with the Honda Super Cub 2019 is that you cannot have a passenger as it is a one person motorcycle. One big plus is that it is compact, easy to store when you are not riding it, and easy to park.