All new Honda MSX 125SF 2016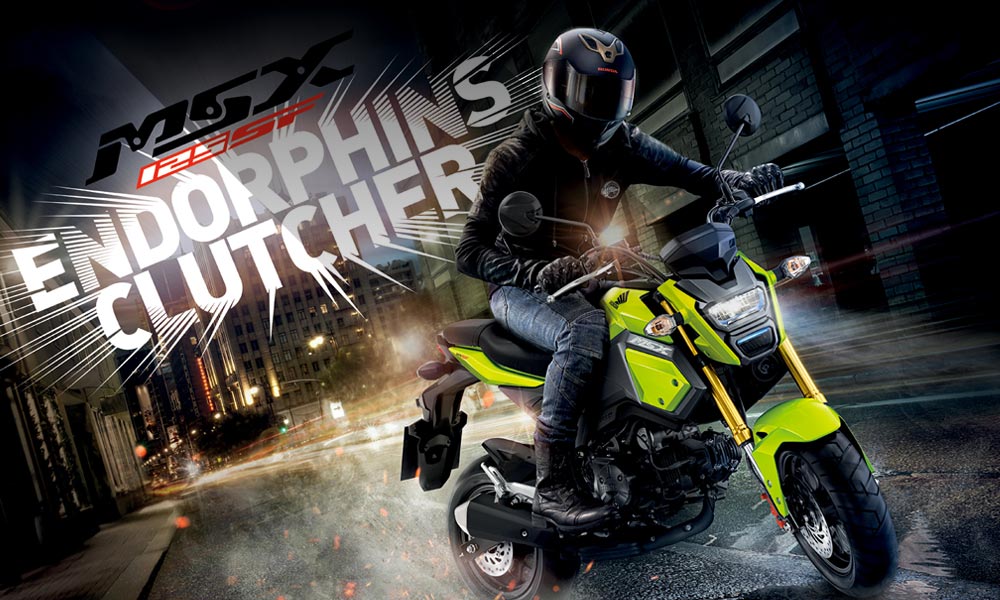 Not exactly a full-sized motorcycle, but anything but a scooter, the all new Honda MSX 125SF is something else entirely – and it's a lot of fun!
Perfect for those that want to commute all around town (but not exactly something that you never want to drive out onto the freeway), this "mini motorcycle" can achieve a top speed of about 53 mph and offers the kind of acceleration that you are looking for to get in and out of traffic efficiently.
If you're thinking about purchasing the all new Honda MSX 125SF, you'll want to check out this quick review!
Initial Impressions
One of the coolest looking "mini motorcycles" we've ever seen, Honda pulled out all of the stops when it comes to the Honda MSX 125SF.
Muscular, lean, and a very retro looking, absolutely everything about this bike has been engineered to look fantastic while providing top-notch functionality across the board. The ergonomics are very relaxed and there is plenty of room to cruise for two!

Power and Performance
The all new Honda MSX 125SF comes with a 124.9cc air cooled single cylinder for stroke motor, and has been bored out to 52.4 mm. Taking advantage of a PGM-FI fuel induction system with automatic enrichment, this bad boy is going to get up to top speed (right around 33 mph) in no time at all.
The suspension is beautifully designed over there single shock with steel box section swingarm), the brakes leverage dual piston calipers, and with a fuel capacity of about 1.45 gallons you're looking at a bike that you can ride all week without having to fill up again!

Value
The price is going to send you back right around $3000 brand-new, which makes it one of the more expensive "mini motorcycles".
But when you compare it to the rest of the competition, you are going to find this to be one of the most inventive, performance focused, and impressive motorcycles available – not just at this price point, but all the way up to two or three times as much money!

How the all new Honda MSX 125SF stacks up against the competition
As we mentioned above, this Honda MSX 125SF stacks up nicely against the rest of the competition.
Led by Honda's legendary reputation for reliability and some pretty neat engineering – not to mention clean-cut and retro inspired looks - you are going to love everything that the all new Honda MSX 125SF brings to the table!