Toyota Yaris Cross 2021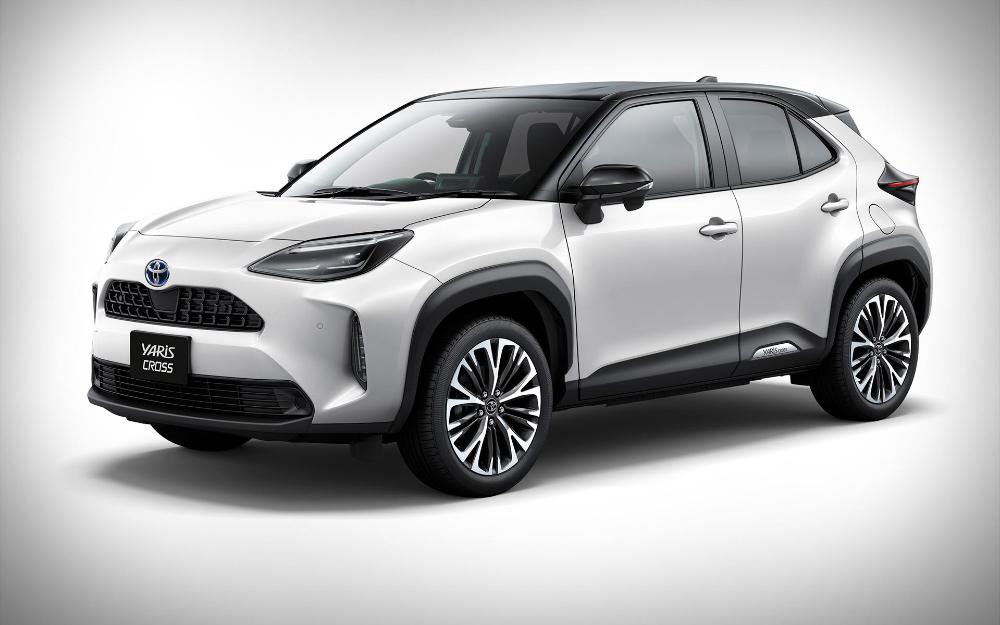 The Toyota Yaris Cross is the combination of a Crossover and Hatch. The Yaris of Toyota stands out among the world's most known car. It started its journey in 1999 by replacing the Tercel and started out as a sub compact. Seeing the trends that people preferred crossover over Hatchbacks and Sedans made Toyota convert the subcompact to the Cross Yaris. It has an increase in height with a new modernized look. There are three versions of Toyota Yaris Cross available, which in clued the Entry, Mid, and High.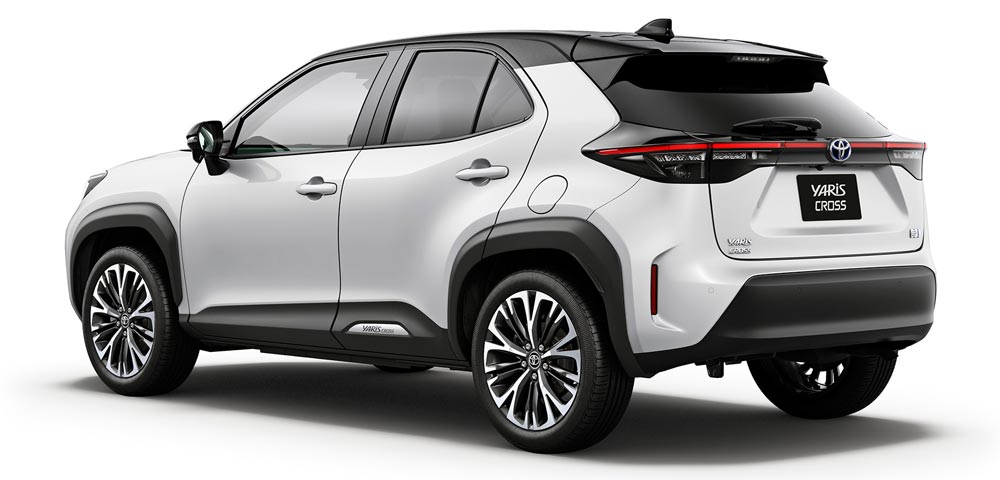 Exterior
Today's Toyota Yaris Cross has a tougher look to the front rear Faux Skid plates and Chunky fenders on both sides with a two tone color for the exterior.
15 inch glossy black alloy wheels
190 mm ground clearance
Black out roof
Sporty look
Chrome handles
Front and rear camera
Smart entry system
Projected head lamps
LED fog lamps
Seven exterior colors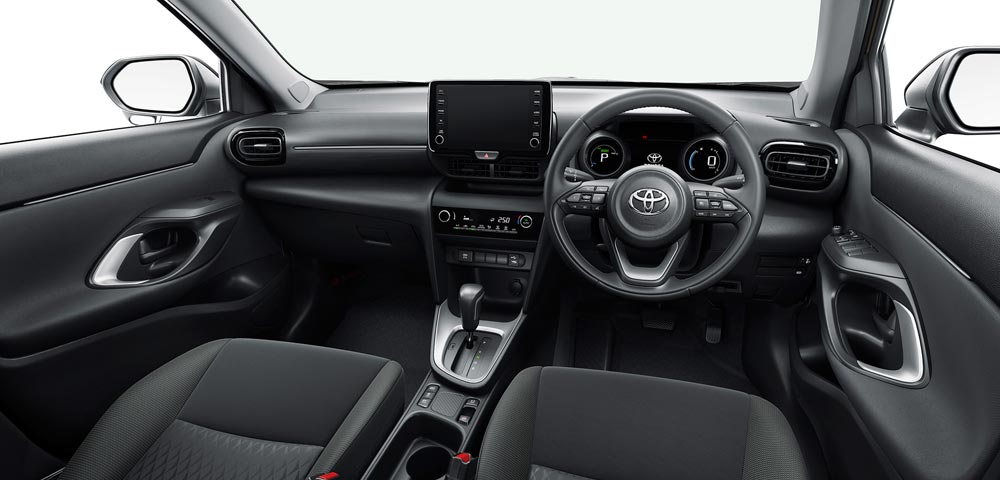 Interior
The interior is similar the previous Hatch but it the Toyota Yaris Cross has leather wrapped steering wheel and leather seats to give it a premium sporty style
Seven air bags
Seven-inch touch screen
Single tone interior color
Drivers side electronic window with clamping protection
4.2 inch TFT driving information display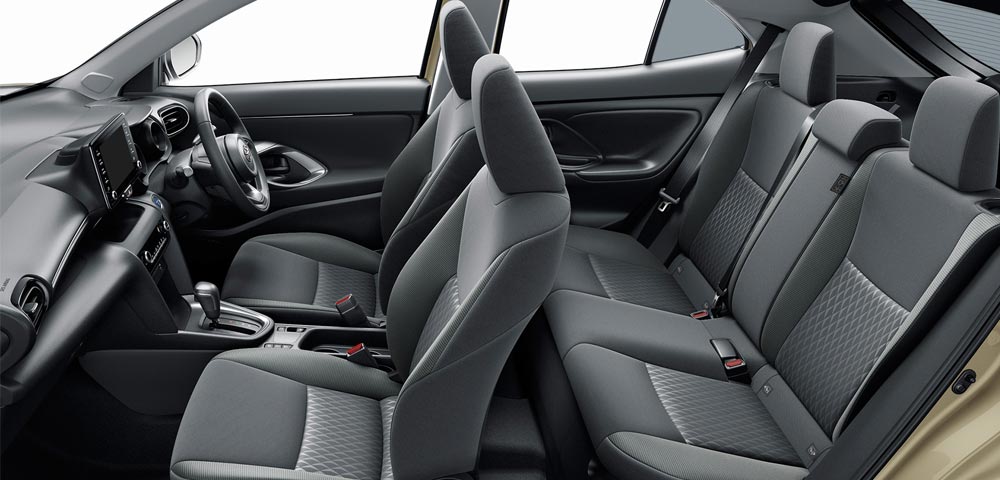 It is powered with a 1.2 liter 3NR-FXE engine with 92 horse power and a CVT transmission
The one thing that could make the Toyota Yaris Cross a bit difficult for off roading is that it has front wheel drive and not rear wheel drive. One of the missing features of this car are the AppleCar Play and Android auto. Even with these flaws, it is still a good mid-range affordable car.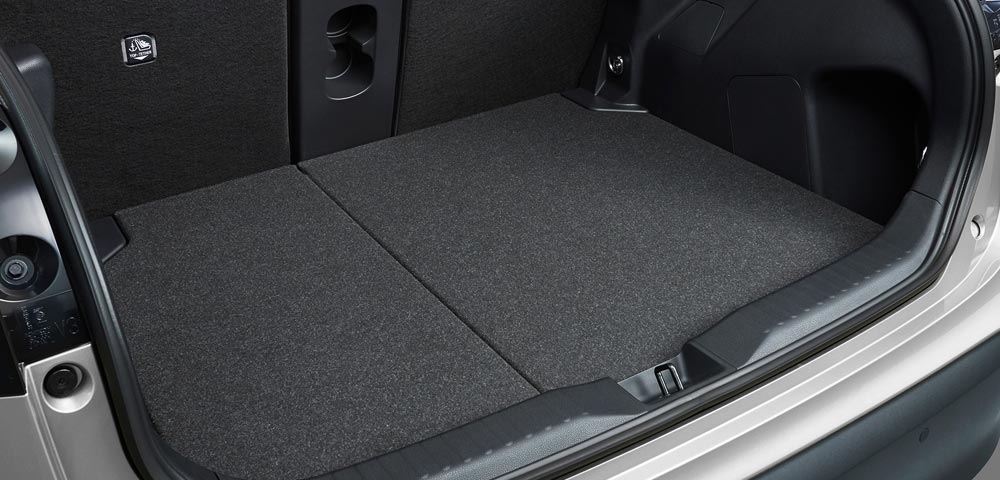 The Toyota Yaris Cross is competent and compact, offering easy access to the hatchback so you can quickly load your car and be on your way. There are many safety features. It has also been completely redesigned with LED projector headlight, fog lights on the front bumper, and a two-tone rear bumper black car roof. It measure 4,180 mm in length x 1,715 mm in width x 1,590 mm in height. It has a 3-cylinder petrol engine with a six speed manual and CVT gear. It is being built on the same platform as the regular Yaris, which is the TNGA Platform but has made sure to increase the height and decorated to look more like an SUV.
Compared to the regular Cross, the Yaris Cross is 240mm longer, 90mm taller, and 20 mm wider.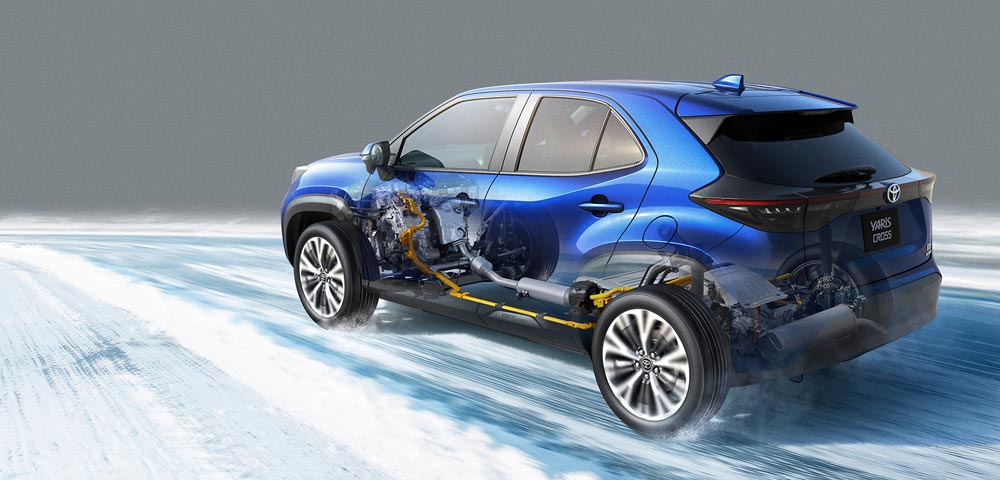 Toyota Safety Sense System
Driver assist alert system
Automatic high beam adjustment system with Automatic High Bean Control
Lane departure warning system
Variable automatic speed control dynamic radar cruise control all-speed
If you are looking for a well built SUV, the Toyota Yaris Cross is the one that you should consider. It is a more practical SUV by the 40:20:40 split-folding rear seats and optional electric tailgate that will make it easier to load and unload cargo.
Recommended Cars