Toyota Supra 2019 Review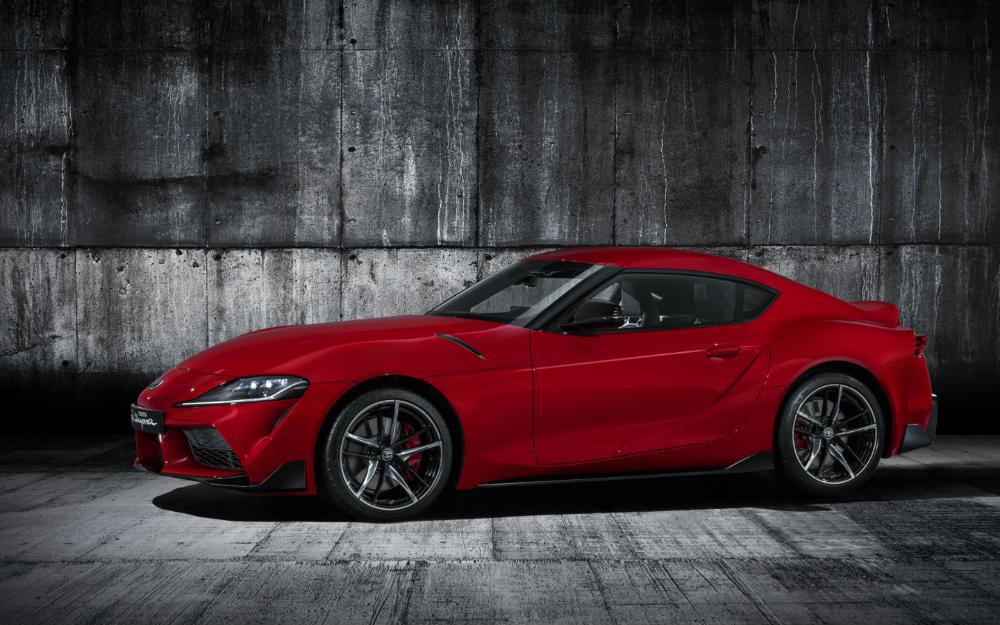 Toyota is bringing back one of the most emblematic models to lure enthusiasts into dealers showrooms. This company is very serious about building cars that not only appeal to the mind but also to the heart. This will be the fifth generation of this iconic sports car. The Toyota Supra 2019 will make its return to the United States market after twenty-one years. One thing that makes this model unique is that, unlike the one before, it was not developed by Toyota in-house. It is the result of a very long collaboration with BMW. Toyota borrowed the engines, chassis, and transmission from BMW. Toyota also designed the cabin, exterior, and returned the suspension system together with Gazoo Racing, its motorsports division.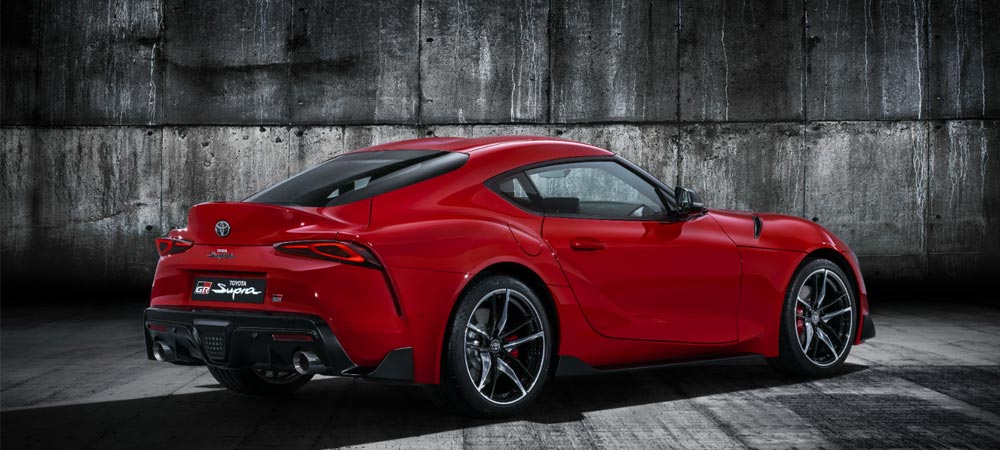 Although it a compact car it is considered a sports car with a luxury price. The body style is a coupe and can go from 0-60 in an estimated 5.5 seconds with a top estimated speed of 186 mph. This makes it the quickest Toyota in production today. The Toyota Supra 2019 has an eight out ten rating. There are also many color options and it was inspired by the FT-1 Concept. It is also smaller than the previous generations.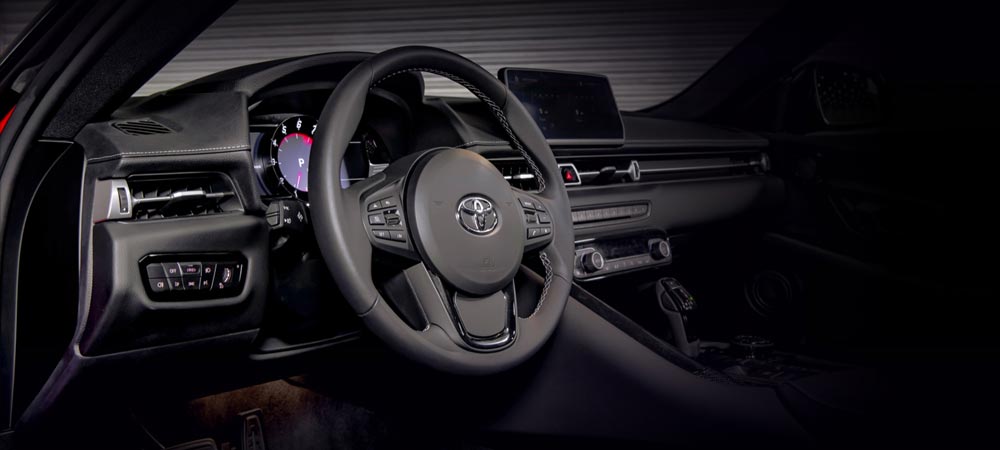 Exterior
Plenty of fake vents including the one in the door.
Roofline is sleek
Roof has a double-bubble
Muscular profile
Around the back there is a big spoiler
Aggressive front end
The bumper has an almost square vent in the center with two angled vertical vents at the outside edge of the headlamps
The headlamps has a six-lens design with integrated turn signals and daytime running lights
The side panels of the engine hood have a vent, which is a unique feature to this particular model.
The taillights are slim but they become wider toward the sides.
Exterior Dimensions
Length—172.5 inches
Height—50.9 inches
Length—73.0 inches
Curb weight—3,397 pounds
Interior
Optional leather upholstery
Digital instrument cluster
Race-inspired seats that have big shoulder bolster and the main section is narrow.
Small trunk with enough room for a weekend away for two.
Optional 8.8 inch display with Apple CarPlay, navigation, telematics, and rotary touch control.
Wireless charging for your phone
The dash is narrow and low with a clean, simple design
The center stack has an upper tier with two A/C vents while the lower tier has the command panels
The center console is asymmetrical
It has a small-diameter steering wheel
Keyless smart entry
Rain sensor windshield wipers
Dual automatic climate control
Rear camera
Garage door opener
12-speaker JBL audio system
The Toyota Supra 2019 offers a turbocharged 3.0 liter inline-six engine mated to an eight-speed automatic that will produce 335 horse power.
Recommended Cars