Porsche - Seventy Year Anniversary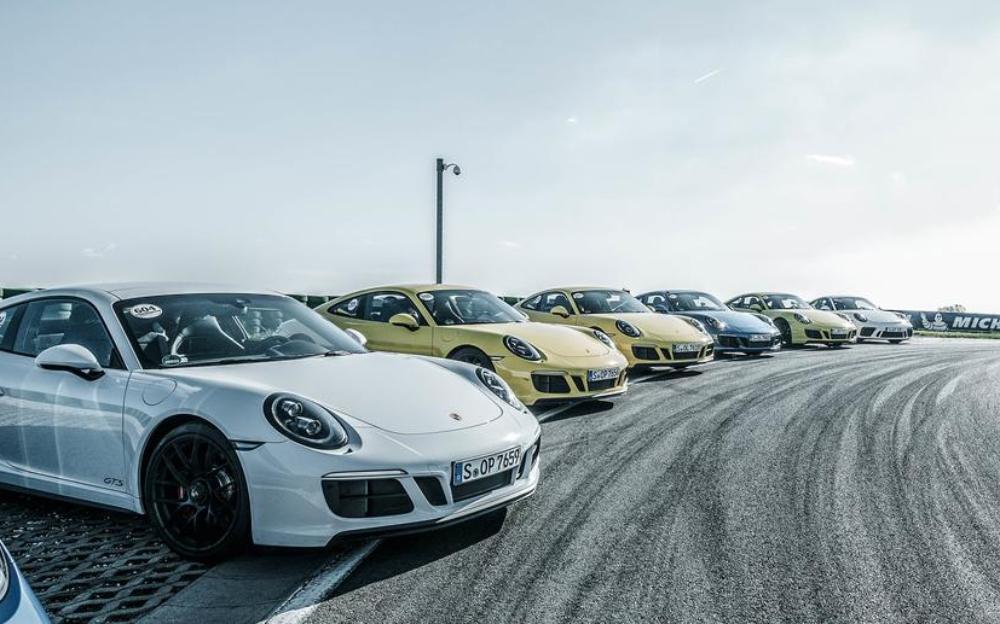 The company was founded in 1931 by Ferdinand Porsche but when it first started out it did not build any cars under its name but instead offered motor vehicle consulting and motor vehicle development work. One of the first assignments for the new company was from the German government to design a car called the Volkswagen resulting in one of the most successful car designs of all time, the Volkswagen Beetle. In 1939 the Porsche 64 was developed and used many of the same components from the Volkswagen Beetle. The first model of the Porsche that was made and sold by the company was the Porsche 356 and it was road certified in 1948, on June 8.

Models
Boxster Roadster
Porsche Cayman
Porsche Cayenne
Porsche Panamera
Porsche 911
Porsche Macan
Fun Facts
In 2011, a Canadian study was done and found that from the last twenty-five years ninety-seven point four percent of Porsches bought were still on the road.
In 2014 Consumer Reports listed the Boxster and Cayman as the most reliable vehicle on the road.
Although Porsche may mark its anniversary with the first fully electric car it is not the first time that a car with the Porsche name that has an all wheel-drive motor and being all-electric as Dr. Ferdinand Porsche, in the year 1900 designed an electric car with four individual hub motors. It was called the Lohner-Porsche.
The Porsche 911 that was designed by Ferdinand Alexander, son of Ferry Porsche gave the Porsche Company its breakthrough to become one of the leading manufacturers of sports cars worldwide for a design and technical perspective.
The Porsche 911 has been built over one million times and all the models of Porsche being developed and built now and in the future are based on this particular sports car.
The Porsche 911 is the sports car of dreams and is the centerpiece of the brand.
For the past seventy years the name Porsche has been synonymous with the highest level of sports car construction.
On the July 14th in Bangkok, Thailand, they celebrated the 70th anniversary of the Porsche be having a Porsche Sportscar Together Day (SCTD) at the Show DC Oasis Arena. At that show there were over two hundred Porsche vehicles along with an exhibit that showcased the seven generations of the 911 series. There was also a section of the event that showcased the eight fasted Porsches to exist today. It was called the Super Car Circle and included the Carrera GT, the 996-series, GT2, the 997-series, RS 4, 0 and the GT3. They also displayed the racing heritage of the Porsche with the 959 Paris-Dakar and Le Mans-Winning 919 Hybrid race car.
To help celebrate the 70th anniversary of the Porsche they have unveiled a new special 911 called the Porsche 911 Speedster Concept. It is open-top and has more than 500hpm with a six-speed manual gearbox and a 4.0 liter naturally aspirated flat six engine. The car has a two-tone paint scheme of GT White and Silver
Posted: 12 September 2018