Porsche 911 Cabriolet 2019 Review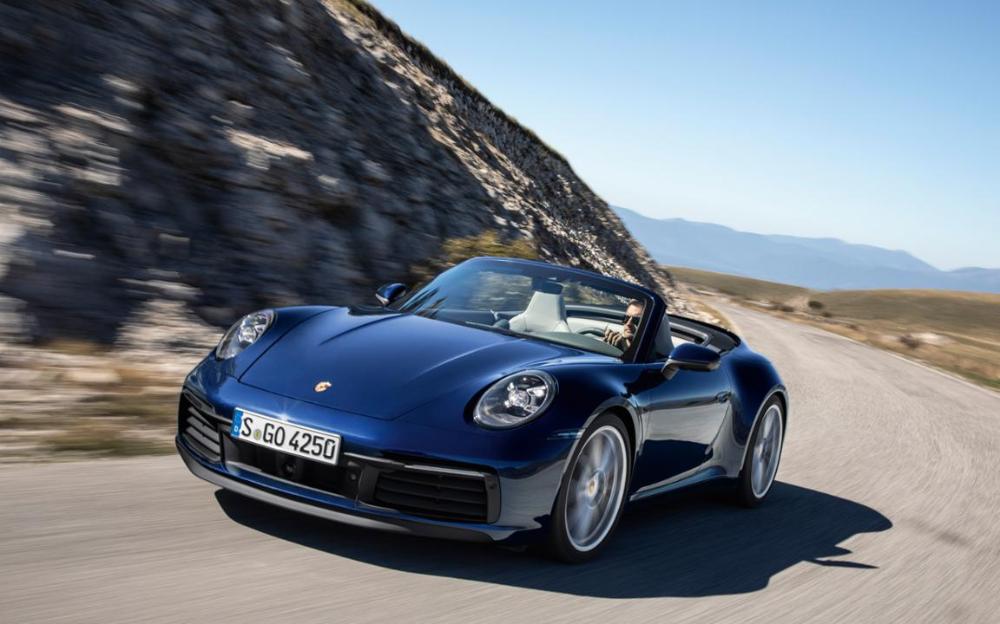 The Porsche 911 Cabriolet 2019 is the second member of the new 992 generation 911 family. It is a soft top that can close or open in 12.0 seconds. It is a new design that can be lowered or raise while the vehicle is move at speeds of to 31 mph. With its roof design there is technology at work along with an integrated rear glass window that helps to prevent the roof from ballooning at higher speeds. When the roof is down there is an electrically extendable wind deflector that can be deployed.  

Although they claim the new engine mountings make this car stiffer than its predecessor there is a first for this model. You have the option of Porsche's Active Suspension Management system. This will give you stiffer anti-roll bars, 10mm lower ride height, and shorter, stiffer springs. The Porsche 911 generation was first introduced in 2011 and is entering its seventh year on the market in 2018. The Porsche 911 Cabriolet 2019 will have the same design features as their coupe because the visual upgrades are mild. It is considered a convertible compact luxury sports car.
Exterior features
Larger splitter
Bigger retractable spoiler that extends above the taillights
LED headlamps that are slim
Door handles that are revised
New side mirrors
Trunk lid is narrower about the nose
Exterior
Sports seats
Larger infotainment screen 
Dashboard that has been redesigned and has a more ergonomic layout
New instrument cluster
Updated technology
918 Spyder-style steering wheel
Redesigned seats for better comfort and more support when cornering
What exactly it will look like inside and out is currently being kept under wraps