New Lexus ES 2019 Review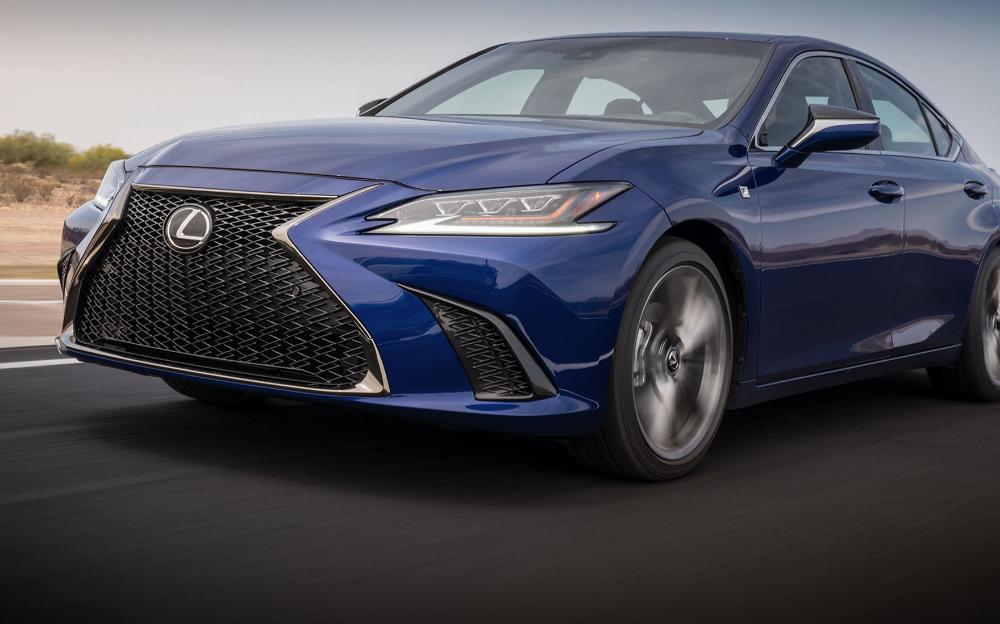 The New Lexus ES 2019 is the seventh generation of this car. In the past the Lexus Es has had plenty of standard safety features and a spacious interior but had shortcoming in ride quality and handling. As it moves into it seventh generation it now has the potential for improvement.
The Lexus ES is the second best-selling model for this car company and is considered to be the entry level luxury car with its spacious interior and reasonable price. This is a great car for the money.

Some of the features that have been done or included to improve this generation of the Lexus ES include:
This Lexus ES is sitting on the new GA-K platform, which uses high-tensile to help reduce weight.
It has a multi-link rear suspension design, a V-brace behind the rear seat, and a rack-mounted electric power steering to help heighten the car's responses.
The car has also grown in dimensions with it being 1.8 inches wider, has 2.0 inch longer wheelbase, and is 2.6 inches longer.
The Lexus ES is sharing more its parts with the Toyota Avalon than the Camry, as it has the same length and wheelbase as the Toyota.
It is the first F Sport version of the Lexus ES
It comes with a special grille that has a blacked-out pattern
There is also a new paint, which is the Ultra Sonic Blue Mica 2.0 exterior paint
It offers an adaptive variable suspension that is similar to the one on the Toyota

This generation Lexus ES has a special Sport+ mode that puts the suspension, engine, and transmission in their sharpest settings to enhance the engine note.
It has vertical grille slats instead of the horizontal ones
It has the same 3.5 liter V-6 engine but this time it delivers 302 hp instead of 268 hp.
It will have eight-speed instead of a six-speed automatic.
The interior of this generation Lexus ES does not look as cluttered as the older generations. At the center of the cockpit is an 8.0 inch display. If you want something bigger you can upgrade to a 12.3 inch display with navigation.
The Lexis touch pad controls the center scree and is to the right of the shift
This is the first one to offer Apple CarPlay.

It recognizes Amazon Alexa commands from the driver's home to the car and vice versa.
There is an available heads-up display on the windshield in front of the driver that displays key information
There is wood and bamboo trim but on the F Sport you will find metallic trim.
On the Lexus ES it comes with a standard safety package that includes a pre-collision system and includes automatic emergency braking and daytime bicyclist detection.
The radar technology has been tweaked to help drivers at night to detect pedestrians.
There are two new exterior colors, which are Moonbeam Beige and Sunlit Green metallic