Audi e-tron Sportback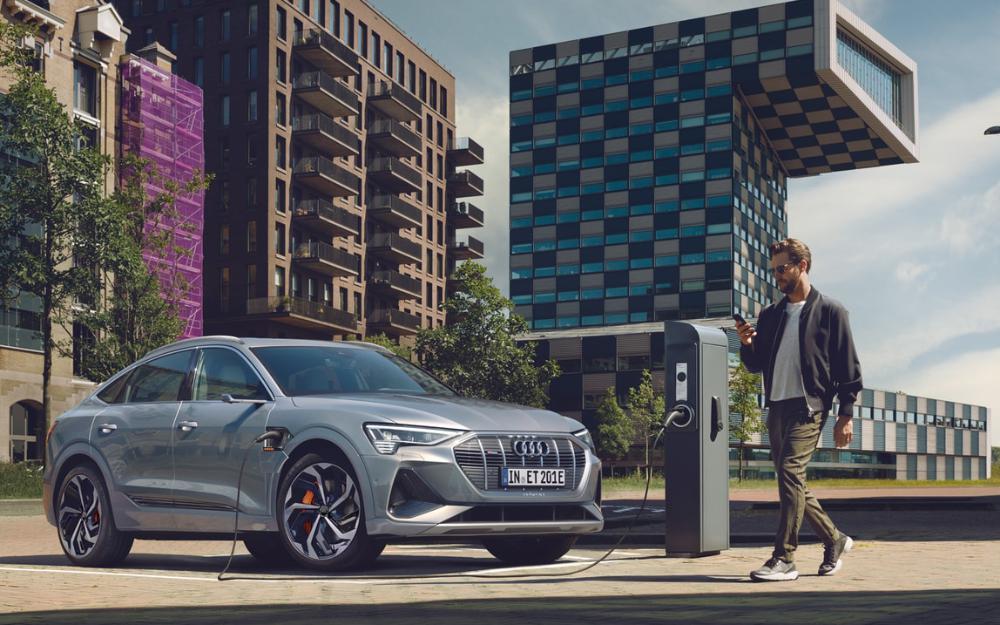 The Audi e-tron Sportback is the latest addition to the Audi electric portfolio. It combines the elegance of a four-door coupe with the functionality of a spacious SUV. It can go from 0-60 in 5.5 seconds. The interior of the Audi e-tron Sportback is part cockpit and part sanctuary as it rewards the driver and passengers with a combination of next-gen technology and timeless refinement. It is a 100% electric car.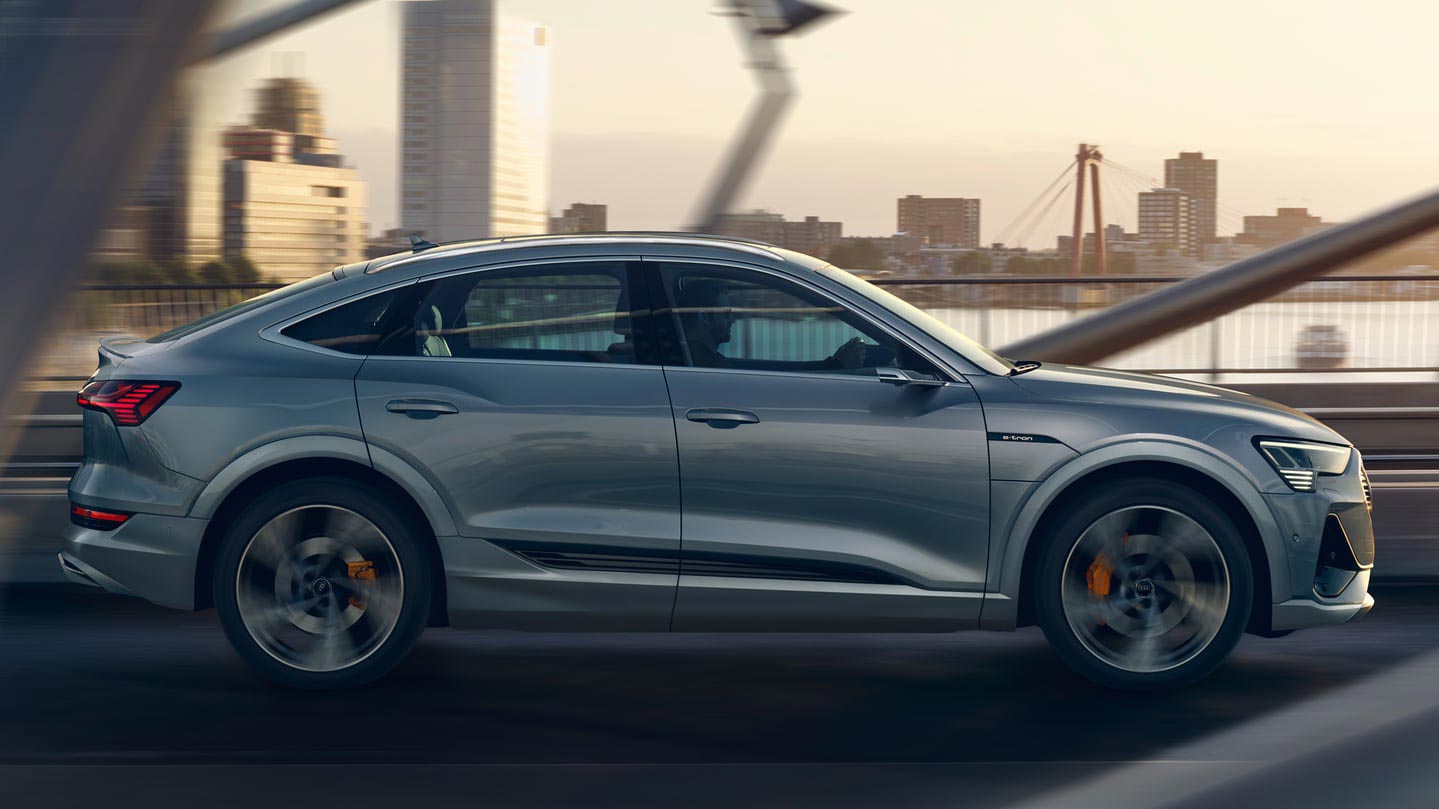 Driving this car will give you a completely enjoyable and thrilling ride experience. The interior of the cab is quiet. The Audi e-tron Sportback has a sporty futuristic design. The Audi e-tron Sportback has been designed to have a lower center of gravity so that it grips the road better.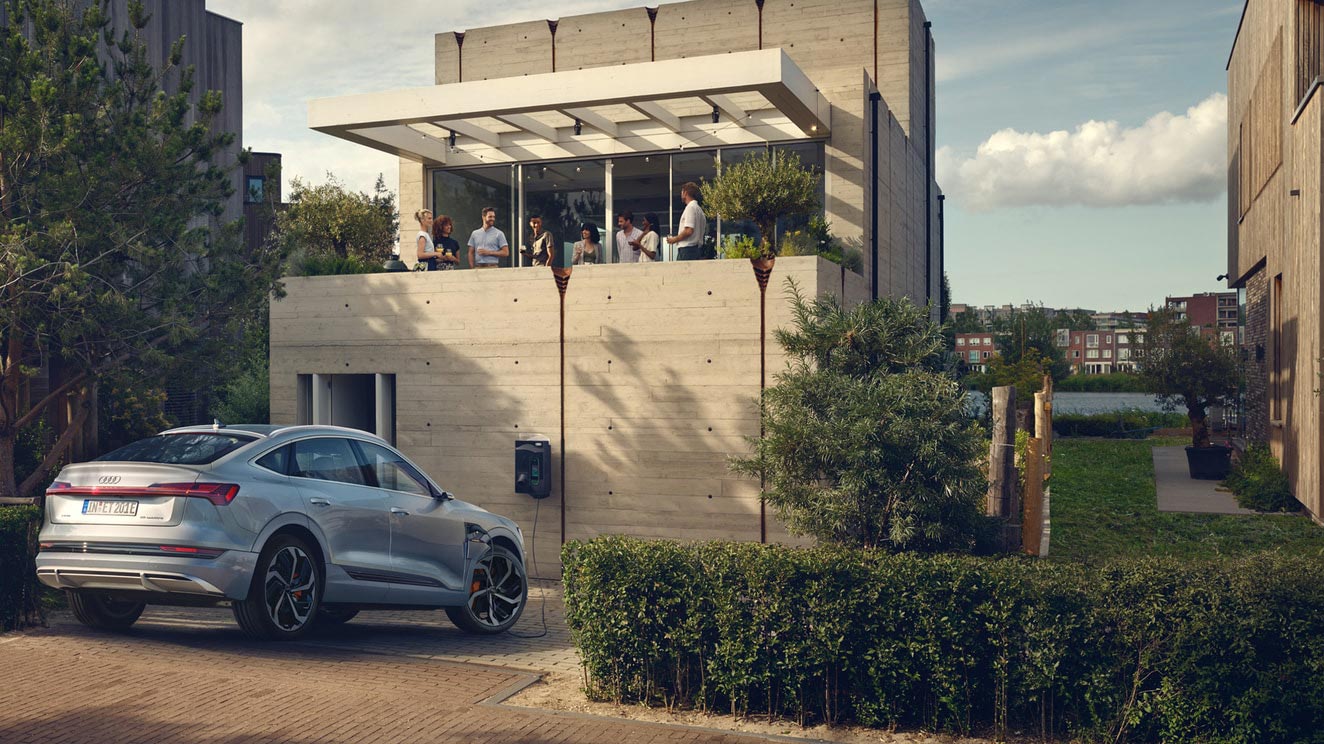 Features
4-wheel drive system
For maximum power, it has a 2—position electric motor that is combined with an electric Quattro drivetrain
463 kilometers per charge
Side view camera has a 7-inch high-resolution OLED display along with touch controls. It is installed in the left-right door panels so the driver can have a clearer view of the side of the car, even if the travel conditions are unfavorable. They are referred to as Virtual exterior mirrors.
The classic grille is now a single frame
Inside it has a 12.3-inch Virtual cockpit plus a multi-function touch control screen and driving information display.
The navigation system has satellite map displays on the driver's instrument cluster and center screen
There is an Audi smartphone interface so you can easily connect to your mobile phone.
It has a Bang & Olufsen premium audio system with 3D sound
It has a panoramic sliding roof that is electronically opened and closed. It gives the car a pleasant atmosphere using natural light
Multi-function steering wheel
Quad-zone climate control system that will keep everyone in the vehicle comfortable according to their personal preference and satisfaction
It has 27.2 cubic feet of space behind the rear seats.
Rear seats are split into sections 40/20/40 and will fold forward to give you more cargo space.
It can accelerate from 0-100 km/h in 5.7 seconds with a top speed of 200 km/h
The Audi e-tron Sportback measures 4,901 mm length x 1,935 mm width x 1,616 mm height
Front and rear disc brakes with orange brake calipers
21-inch alloy wheels
Rear-view and side-view mirror that has automatic dimming
Automatic wiper system Rain Sensor
Front seats have heated seats and are electrically adjusted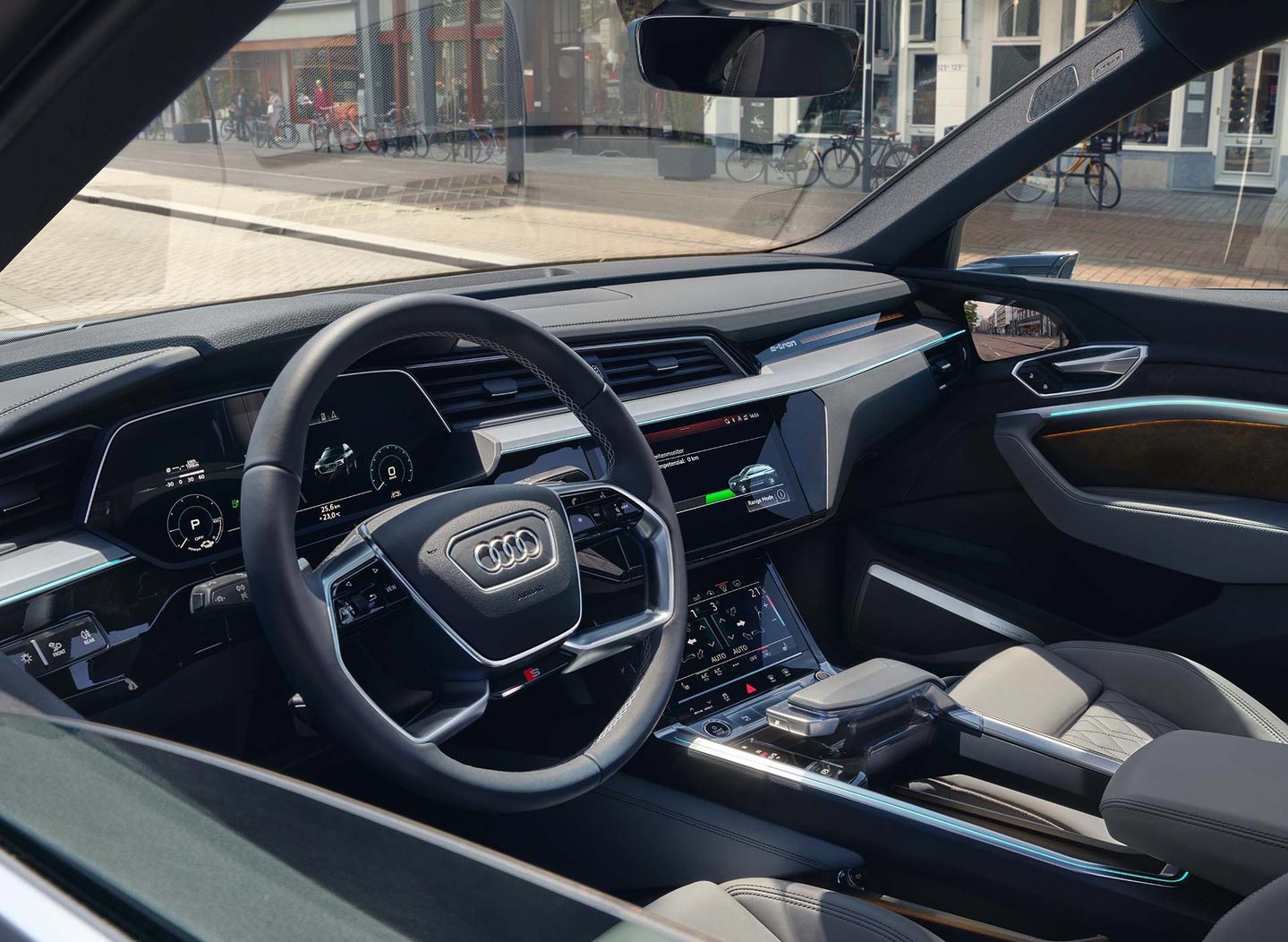 Colors
Floret silver metallic
Glacier white metallic
Daytona gray pearl effect
Mythos black metallic
Antiqua blue metallic
Siam beige metallic
Inside you can get it in gray or black but it depends on what the exterior body color but most have a black interior.
One of the things that some people do not like about the Audi e-tron Sportback is that there are slightly less cargo capacity and headroom but is still one of the most comfortable electric cars on the market today. The front seats do provide ample long-distance support and cushioning.
If you are in the market for a great electric car that is fun to drive, check out the Audi e-tron Sportback.