All-new Mercedes-Benz S-Class (W23)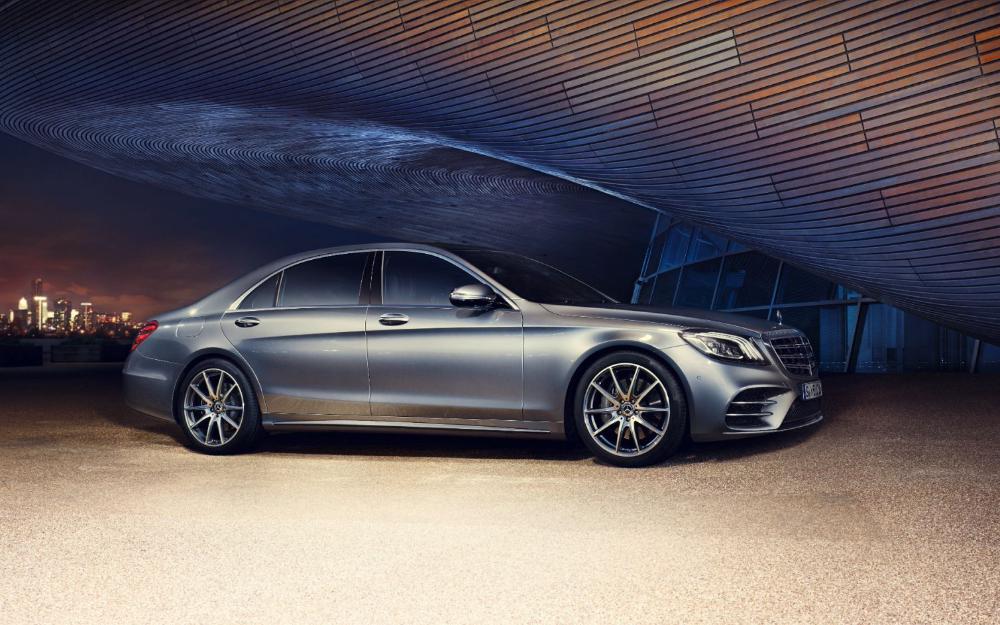 The all-new Mercedes-Benz S-Class (W23) is the company's newest automobile of the generation S-class; a 7th generation, full-size, 4-door luxury sedan. This car is larger, more spacious, and has changed the running gear. It also has new advanced technologies and a new design. The advanced technologies will control everything about the car; the direction of the gaze of the driver and even the position of the head are just two of the things the technology will control. You will also find a big vertical 12.3-inch infotainment tablet as you would find in the Tesla models along with a cool interior. The overall shape of the all-new Mercedes-Benz S-Class (W23) still has that classic look but everything else has changed.
Inside features
The 22 cameras in the car for automatic steering, emergency braking, adaptive cruise control, lane departure warning, and traffic sign recognition.
The radar sensors can predict oncoming side collisions. When they do, it can raise the suspension about 3.1 inches so the force of the crash is toward the doorsills.
Increase in the legroom for rear passengers along with more headspace
Larger trunk increased to 550 liters
Has five seats but you can order four seats with a big console
Heated headrest pillows and massage so you do not get tired while driving
4D audio system
Outside features
Has LED taillights and headlights with each headlight having three super powerful LED elements and using 1.3 million micro-reflectors.
Will offer the option to have new headlights called Digital Light
Sliding door handles so when the driver gets to the car they will be pushed out. At the first sign of movement, they will move until they are flush with the body of the car. This will be an option.
Infotainment system
The all-new Mercedes-Benz S-Class (W23) uses the second-generation Mercedes Benz User Experience (MBUX) infotainment system but with upgraded features. It comes with the standard 12.3-inch instrument cluster but you can upgrade to a 12.8-inch Organic light-emitting diode (OLED) center display. Some of the things that this infotainment system includes:
Over-the-air software update support
Automatic driver profile selection via fingerprint or voice recognition
A virtual assistant that is activated by saying "Hey Mercedes", which can also be controlled by the passengers in the back. It can also control smart home appliances.
Will automatically close the sunroof and windows, recirculating the air if it detects poor air quality or you drive through a tunnel.
Voice commands in 27 languages
Optional equipment
Rear-seat airbags
Rear-axle steering
Headlights that can project symbols on the road so the drive can be aware of incoming obstacles like pedestrians or traffic lights.
General features
Engines: The engines for the all-new Mercedes-Benz S-Class (W23) have been carried over from the previous generations of S-Class cars. There will be two diesel and petrol six-cylinder engines.
Transmission: Nine-speed 9-G-Tronic automatic transmission
Dimensions: Length-203.9 inches, height-59.2 inches, width-76.9 inches for the short wheel-base and the long-wheelbase the length is 208.2 inches with the same height and weight
Recommended Cars