All-new Isuzu MU-X 2021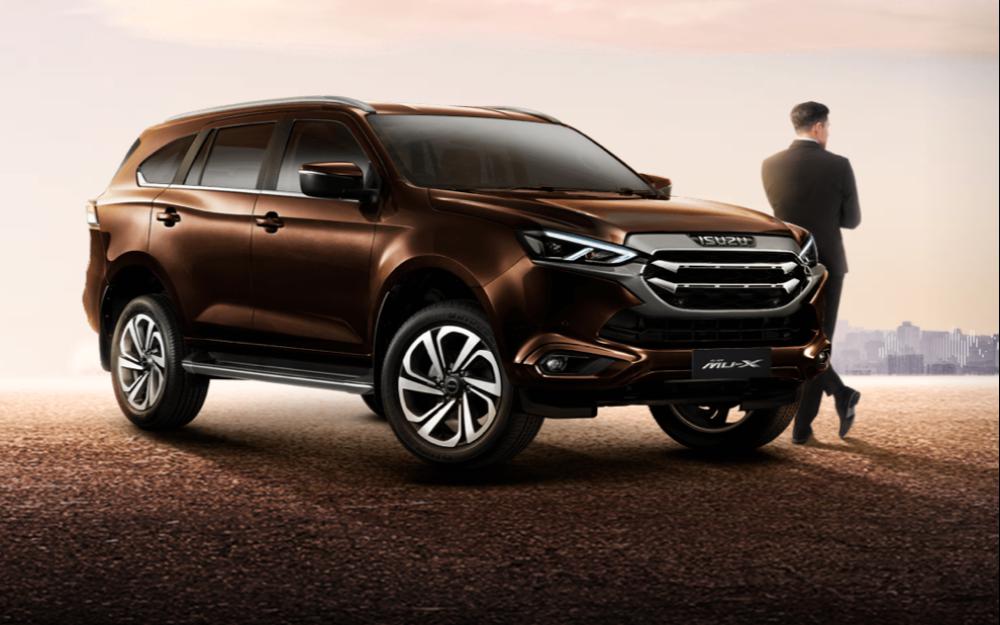 The all-new Isuzu MU-X 2021 7-seat PPV ( passenger pickup vehicle) has debuted with a new look by changing the exterior design of the vehicle's body. There are also new technology features and divided engine options in two sizes.
The new design of this vehicle has been done to give it a more luxurious feel. The all-new Isuzu MU-X 2021 offers its customers two different engines, which include:
3.0 Ddi Blue Power diesel engine that has a maximum power of 190 horsepower
1.9 Ddi Blue Power Gen 2 diesel engine with maximum horsepower at 150 horsepower.
There are also two gear options; 6-speed automatic transmission or the 6-speed annual transmission. The all-new Isuzu MU-X 2021 has a Symmetric Mobility platform, independent front suspension reinforced Ultra High Tensile Steel. The body has been adjusted in all dimensions with a sporty mood that has chrome line glass rims and body lines.
Features
World Cross Flow front grille
Bi-LED headlights
LED fog lights
Winglet Signature style taillights
3-Level LED interior lights.
Alloy wheels
Ambient and dome lights
3 rows of seats for a total of 7 seats
9-inch infotainment display with support for Android Auto that is compatible smartphone models and Apple CarPlay.
Multifunction steering with paddle shift.
Separate right-left charging stations for use for many electrical equipment.
Electric hand brake
Remote control electric opening-closing system for opening the tailgate.
Isuzu Matric Safety Intelligence System
Advanced Driver Assistance System (ADAS)—this has 3D dual front cameras that are combined with eight sensors and two radar sensors around the vehicle.
ACC—this is an automatic variable speed control with the function to decrease-increase the speed. It will even stop the car and then start automatically to follow the car in front of it.
FCW—it has a pre-collision warning system that will notify the driver if there are any objects in from the vehicle that could cause a collision.
AEB—the automatic emergency braking system will automatically brake if the driver does not step on the brake.
RTCA—this is the vehicle reverse warning system that will notify the driver when a car is driving through the back area when the car is backing up
BSM—the blind-spot warning system will warn the driver that a car is running in their blind area on both sides.
LDW—the lane warning system will let the driver know when the car is leaving the lane if the turn signal lights are not turned on
In addition to these, there are also slope speed control, parking assistance systems, and vehicle flow prevention systems.
Colors
Dolomite pearl white
Marrakesh brown
Black Ba. Varian mica (Bavarian black mica)
Etna Red
Iceberg Silver
Bohemian silver metallic
The all-new Isuzu MU-X 2021 offers reclining seats and more legroom for their third-row passengers. There is also a reduction of noise in the cabin along with better riding comfort and driving stability. In addition to the regular airbags, there is a middle airbag on the top of the side and front curtains. The all-new Isuzu MU-X 2021 will make a great family vehicle.
Recommended Cars