42nd Bangkok International Motor Show 2021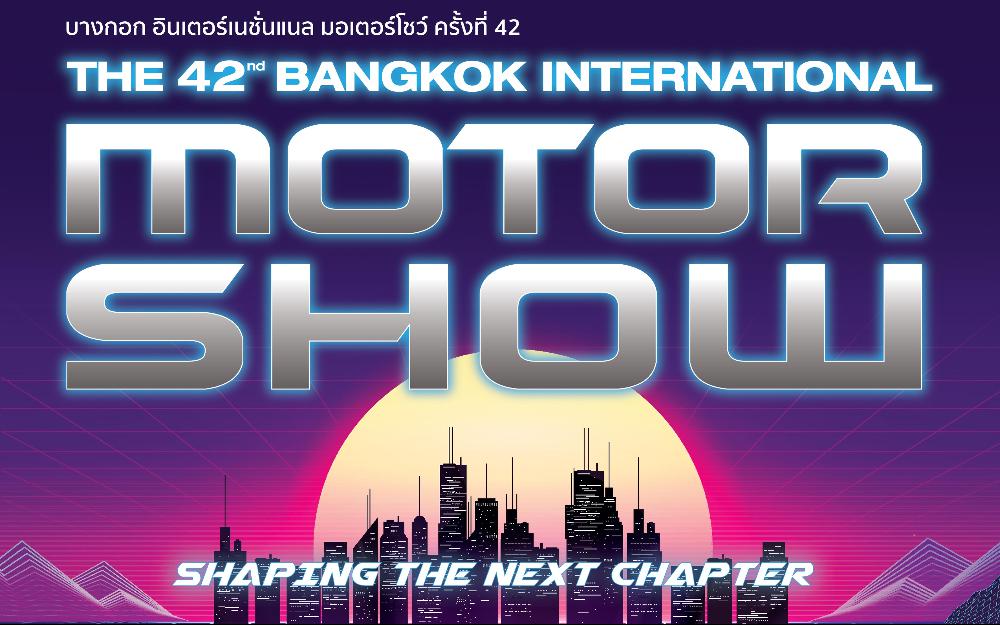 ATTENTION all motorcycle and car enthusiasts! Starting March 24, 2021, through April 4, 2021, Grand Prix International Public Company Limited (GPI) will be geared up for the 42nd Bangkok International Motor Show. It will take place at the IMPACT Maung Thong Thani at Challenger Hall. This year there will be more than 34 motorcycle and car companies participating in the show. The exhibition space at this year's event will cover over 170,960 square meters. Make sure you allow yourself enough time to see it all and wear comfortable walking shoes.

At the 2021 event, there will be a new zone that is called "Smart EV City." It will feature new generation people's lifestyles. The show is being organized under the new theme concept of "Shaping the Next Chapter." As everyone knows, this past year's epidemic crisis has caused significant impacts on people's social responsibilities and lifestyles. This has led to the development of technologies and innovations that will suit the new way everyone is living their lives.
According to Dr. Prachin Eamlumnow, the CEO of GPI and Chairman of the show, this show will play a vital role in propelling the economy of Thailand. With the number of vendors and space of the show, it is proof that it will be one of the greatest automotive shows in South East Asia.
Some of the lists of companies participating in this year's show include:
Hyundai
Mercedes-Benz
Ford
BMW
Rolls Royce
Toyota
Suzuki Motorcycle
Isuzu
This is just a small sample of the 34 companies that will be participating. The new zone that was mentioned earlier has been designed to represent a theme of a futuristic city. When visiting this amazing show, you will be able to experience:
Electric motorcycles
Automotive innovations
Cutting-edge technology
Electric scooters.
There will also be other innovative products to view. There will also be another lifestyle zone called THE GLAMPING ZONE. Here you will find an assortment of vehicles that are equipped with camping gear. It is for recreational travelers who like to camp and spend time with nature.
The hours of this event will be 12:00-22:00 hours during the week and on weekends and holidays, it will be 11:00-22:00 hours. The price of the ticket will be 100 Baht. With every ticket you purchase, you will have a chance to will a motorcycle, Ford Everest, and a Ford Ranger that will be worth more than 2.7 million Baht.
There will also be special days at the event. Press day will be Tuesday, March 23rd, and Monday, March 22nd will be VIP day. For the public, there will be a total of 12 days you can visit the exhibits. Be sure to take advantage of this great show.
Please note: Due to the COVID pandemic, all visitors will be screened to help prevent the spread of this virus. It will be necessary for everyone attending the event to wear a face mask. You will also be required to keep your hands clean with sanitizer before you can get into a vehicle on exhibition.