Kawasaki W175 Cafe 2019 Review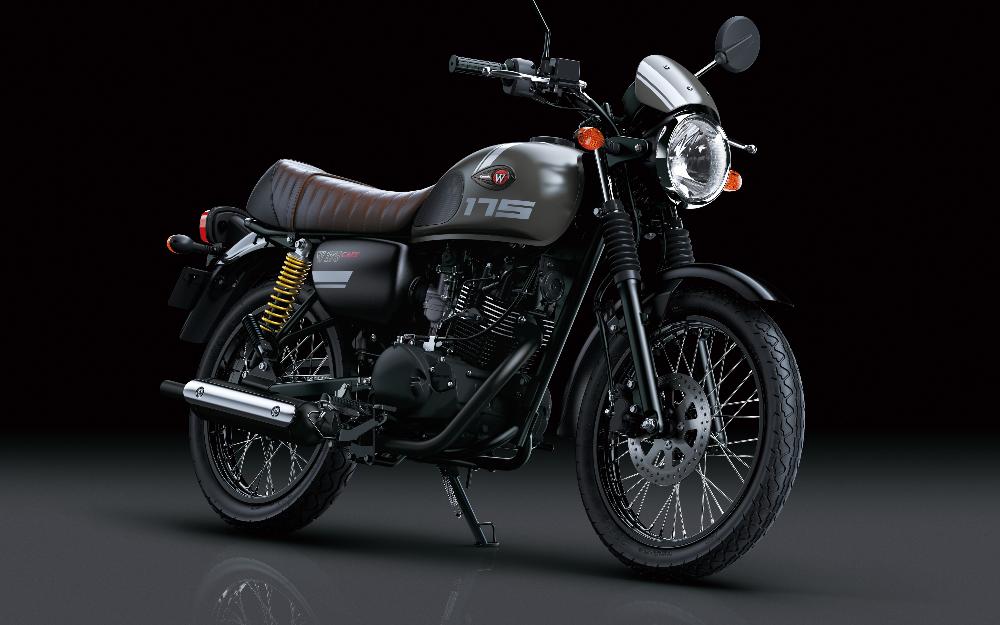 Indonesia has just released the latest model of its Kawasaki W175 Café 2019. It is using the block-lift engine and pull-out structure from the W175 along with the 4-stroke piston that is cooled by the original block air, and a 177 cc 1 engine but there are some differences in this latest model.
Differences
This model will be closed in the display part
A new screen pattern on the side of the tank
Thicker seat that is made from artificial leather but will have the same stitching as if they were real leather.
Rear shock absorber spring will use a golden yellow coil
Rear part will have a shorter length to give it more of a sporty mood.
It will have a chrome color on the exhaust protector. This will give it a classy touch
Specifications and features
177 cc cylinder volume
Fuel supply system is a Mikuni VM24 carburetor
Has a fuel capacity of 13.5 liters/3.57 gallons
Electric starter with no kick starter
Has front wheel 220mm disc break and rear has 110mm brake drum
Rear suspension has swing arm with adjustable shock absorber springs
Wire spoke wheels front and rear tires
Manual 5-speed transmission
Analog fuel gauge and odometer on the console
Adjustable headlights
Meter visor that will match the body color
The seat will feature a tucked role pattern. It combines black and brown to give it an elegant, classic look. With the back of the seat being thicker it will give the effect of a single seat cover silhouette. For motorcycles with the café style flow, this is normal.
Has a semi-double tubular cradele frame
The length, width, and height is 1,930 x 765 x 1,030 mm
The Kawasaki W175 Café 2019 comes in three colors, which are:
Red Candy Fire Red
Yellow Yellow Café
Metallic Flat Greystone Gray